"ANSI A13.1 is intended to establish a common system to assist in identification of hazardous materials conveyed in piping systems and their hazards when released in the environment."
Compressed air pipe marker tells maintenance personnel what is inside the pipe, direction of flow and hazardous condition.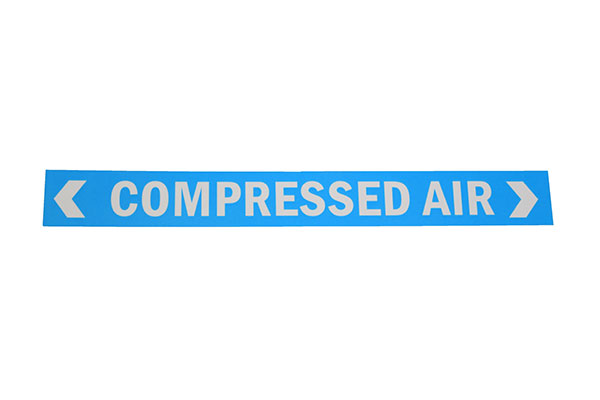 Our compressed air pipe sticker comes with two arrows, simply cut off the arrow to designate flow direction.