Tubing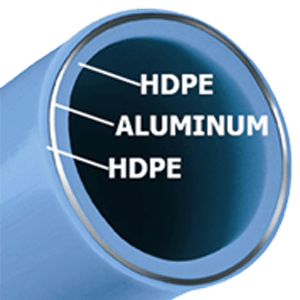 Compressed Air - Inert Gas - Vacuum
1/2, 3/4 and 1", & 2" sizes, (inside diameter)
Up to 300 foot rolls available
Operating working pressure 200 psi @73°F, 160psi @140°F
Temperature range -40°F to 140°F
Compatible with common compressor oils
Can be buried underground or in concrete
For outside installation, cover or paint the tubing to protect from direct sunlight (UV rays)
ASTM F1282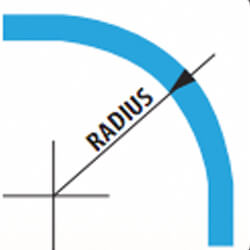 MAXLINE AIR COMPRESSOR PIPING WILL HOLD ANY BENT SHAPE
Bend Radius
1/2 Maxline

Bend Radius: 4-6"
Outside Diameter: .63"
Inside Diameter: .50"

3/4 Maxline

Bend Radius: 6-8"
Outside Diameter: .98"
Inside Diameter: .80"

1" Maxline

Bend Radius: 10-12"
Outside Diameter: 1.26"
Inside Diameter: 1.02"

2" Maxline

Bend Radius: 36-48"
Outside Diameter: 2.50"
Inside Diameter: 2.00"
Fittings 1/2", 3/4", and 1"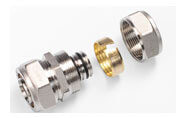 Compression style
Nickel plated brass
Double oring seal, Buna N
Split ring allow disassembly
No expensive install tools required
ASTM F1974
Installation 1/2", 3/4", and 1"





Fittings 2"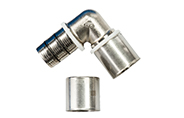 Compression style
Nickel plated brass
Double oring seal, Buna N
Stainless Crimp Ring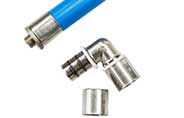 Installation 2"




1/2 Maxline Master Kit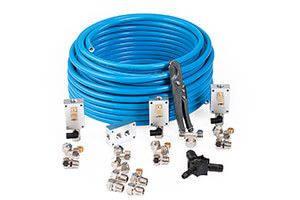 M3800 100 feet $179.99
1/2" Tubing
(3) Outlets
(1) Tee
(5) Elbows
(1) Compressor Manifold
Cutter and Deburr Tool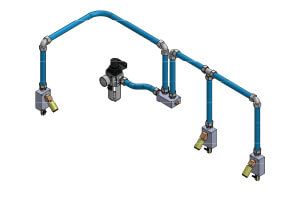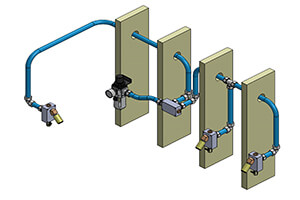 3/4 Maxline Master Kit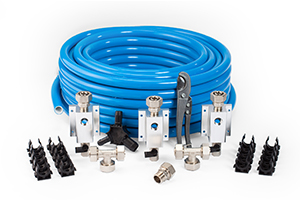 M7500 100 feet $249.99
M7580 300 feet $549.99
3/4" Tubing
(20) Mount Clips
(3) Outlets
(2) Tees
(1) 3/4 Male NPT
Cutter and Deburr Tool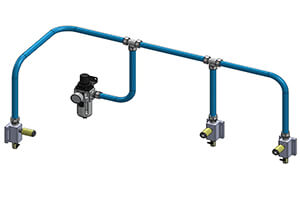 1" Maxline Master Kit
We have not created a "kit" for the 1" Maxline.
Most of the applications for the 1" Maxline are more complex and reduce to different tubing sizes.
Its best that we create a custom parts list, so you get exactly what you need.
Contact Us
Straightening Maxline
I am installing ¾" Maxline-Rapidair piping in my shop. Being a craftsman/perfectionist, I could not live with slightly curvey piping for my workshop air compressor lines. In order to solve my issue, I designed and built this 1" piping/tubing tamer machine for straitening out the ¾" Maxline-Rapidair piping/tubing. None of the posts I found on the web came close to working this issue for me. Don't get me wrong-Maxline is easily hand-formed if you are not as picky as I am.
The key "find" for the machine to work well was the seven Oatley 3" Plastic Mechanical Test plugs for the wheels/guides- (Home Depot plumbing section). I inserted 1" dia. x 3/8" wide Nylon spacers (Orchard Supply Hardware) in place of the large black rubber O-rings that came with the test plugs. This allowed for the approx. 1" O.D. of the 3/4" Maxline piping to slide right through perfectly snug. Note: I had to smooth down the nubs on the inside surface of the Test plug inner wheels with a file & sandpaper so the piping could easily slide through without any damage. Machine is built with ¾" plywood and 1"x 3" poplar (actual dim.=3/4"x 2.5" poplar) for strength. Note: I use "Rockler" 3/8" steel inserts with hardwoods like poplar…they recommend a 9/16" pre-drilled hole. Then I use my drill press with the motor off, tension on the handle to hand turn/install the threaded inserts in with the insert tool (also "Rockler") in the chuck. They need to be strait for the tensioning bracket to line up well. I have included a drawing to show how it all goes together (not an easy jig to build).
It's important to try a test piece to get the proper tension for straitening by raising or lowering the "Tensioning Bracket". The wheels should be tight and not turn(but not too tight). I also put the 100' roll on an old used electrical wire spool (see photo) I picked up for free. This helps to feed it into the machine a little more smoothly (clamp it down). I would have a helper on hand to feed it properly. Bolt or screw the machine down on a makeshift table in front of the spool of pipe (I had three tables laid out end to end for long pieces). I used rubber gloves to give me a better grip when pulling the piping through the machine. Pull slow, steady, and strait as possible over the end to end tables. Lay out a tape measure along side the pipe and cut. Finally, I stored the lengths of Maxline piping needed in 1" sched. 40 PVC pipe (they fit perfectly) so that they would not get damaged until I was ready to install or bend them. PVC comes in 10' lengths….you can add couplers for longer lengths if needed. BTW: I used a ¾" conduit bender for my Maxline 90s. Space black clips for Maxline no more than 30" for best looking results.
Hope this helps someone out there…some good still comes from California…
Scott.
View Tool Design PDF